We are looking forward to once again exhibiting at BVE 2018.
Come and join us on stand J15 to discuss all your data needs. Pixit Media delivers highly scalable, efficient and enterprise-class storage, network and archive solutions for the Post-Production and Broadcast industries.
We look forward to seeing our current partners and developing new relationships with more of the great media companies in the UK and worldwide.
BVE is London's premier event where professionals of all types from the media, entertainment and creative industries come together to explore and experience the future of the content creation, commercial innovation and cutting edge technology.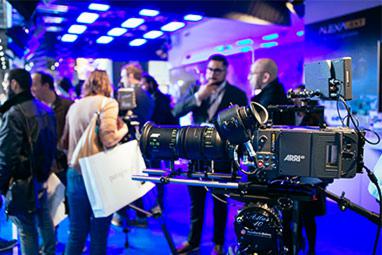 At our booth we will be showcasing our full range of products including:
PixStor – Pixit Media's software-defined scale-out storage solution which provides flexible scalability and predictable performance, without relying on expensive proprietary hardware technology.
PixStor One – Based on Pixit Media's PixStor Platform, PixStor One delivers easy to use NAS functionality with the performance, multi-protocol capabilities, and data services of PixStor – on a smaller, easy to deploy scale
PixCache – Allowing content creators and distributors to extend their workflows into the cloud quickly and simply.
PixStor Search – PixStor Search harvests metadata directly from images, videos, sequences and documents, reducing the need for human intervention when curating data, significantly reducing costs.
Ngenea – Allows users to economically store and protect valuable media assets in an extremely fast, highly scalable, data management layer unifying high speed PixStor storage with object and cloud storage into a single PixStor global namespace.
Join us and our industry partners Netapp and Mellanox at BVE from 27th February to 1st March.
We are also hosting our annual BVE Party on Wednesday 28th February in the Upper Deck Bar at Novotel Excel. There are limited spaces and it will be an invite only event. Please pick up your VIP Guest Wristband from our stand, J15.