At BVE 2016 (23-25 February, London ExCel, stand H39) ERA, leading IT solutions provider to the broadcast and media industry, will highlight its portfolio of cloud services and unveil new hosted storage solutions for content management and long-term archiving: ERA Cloud Copy and ERA Cloud Archive.
ERA offers a range of secure and scalable cloud services tailored to the needs of today's media industry controlling assets from creation, editing, management and distribution to storage. ERA's philosophy is to keep the IT element simple, delivering solutions that are easy to access on a transactional basis, with off-the-shelf plug-and-play setup so that clients can focus on their creative output rather than infrastructure overheads.
NEW for BVE 2016: ERA Cloud Copy & ERA Cloud Archive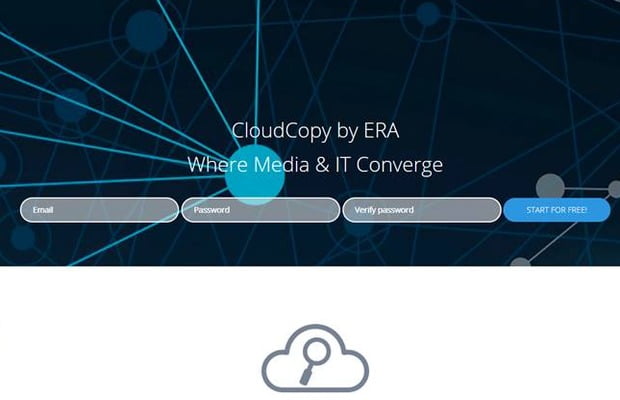 ERA Cloud Copy provides media companies with powerful and user-friendly content management. It makes assets on internal central storage systems, workstations and laptops searchable and viewable throughout a clients' organisation and beyond via a simple web portal. It allows authorised users to share web-friendly versions of large hi-res files for immediate viewing and simplifies content management and sharing. Clients can index local media or web based storage (AWS) as well as controlling and taking care of their metadata in the cloud. ERA Cloud Copy is an automated system, complete with robust API's and SDK's, which operates efficiently in the background as a folder for shareable media.
Cloud Archive is ERA's new large-scale hosted solution for cost-effective, long-term storage and media archive. Designed to address the challenge of protecting video, audio and physical assets it employs tools and best practice media asset management principles to ensure material is archived and stored safely. Cloud Archive uses TMD's award-winning Paragon archive management technology to provide a simple intuitive user interface to store content in the cloud and access it for future use with ease. In addition, ERA Cloud Archive has an advanced API for business system integration, supporting AS-11 and other industry standard formats.
These new ERA cloud storage solutions are fast to install and easy to use and clients are assured best-in-class infrastructure and unrivalled connectivity.
Cloud-based media applications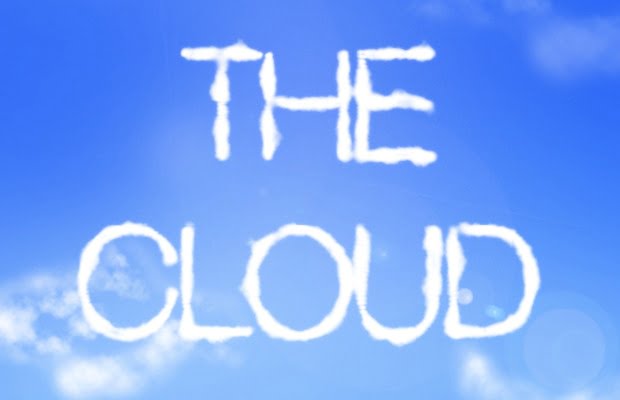 During BVE, the team will also showcase ERA's hosted media applications for remote collaborative editing and rendering which were developed to help creative organisations efficiently manage projects and cost-effectively scale and expand their services in the cloud.
ERA RemoteEdit employs MXFserver software to provide an optimal environment for collaborative post-production. Supporting all NLE systems, it offers a complete set of post-production management functions allowing the pre-alignment of source materials in workflows so that editors, graphic artists, producers and other users can easily find the materials they need for their projects. It gives editors the freedom to open and work on projects using the same or different editing systems simultaneously. With as little as 7MB/s of connectivity, editors can work from any location and edit with the same response and playback as they would expect working in an office or edit suite with a workstation under the desk.
ERA RenderOnDemand provides flexible and scalable access to render power, enabling clients to manage their requirements on a transactional basis. Simple to operate from any web browser or an application on a mobile device or smartphone, this service lets you configure access with a locally visible render queue manager and turn render nodes on and off as required. You then need only pay for the render power you use on an hourly basis, giving you the flexibility to turn on 1 CPU or 100. With high performance multi-core servers and open integration to meet the most demanding requirements, ERA avoids high latency by collocating servers and storage in its datacentres.
Live British Touring Car Championship High-Speed Trials with ERA!
Following their recent sponsorship of the Rob Austin Racing (RAR) team in the British Touring Car Championship (BTCC), ERA invites visitors to their stand H39 to compete in live high-speed trials in a car simulator. The individual with the fastest lap time over the three days will win a weekend as ERA's guest at a BTCC racing event!
See ERA at BVE 2016 – Stand H39 – Driving Cloud Performance
Save