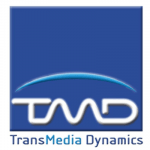 IBC 2016, Amsterdam: ERA together with TMD, a leading provider of media management systems for digital and physical assets, will be demonstrating OnPoint, a simple and intuitive PAM solution for Creative Services and Post Houses at IBC – Hall 2 Stand B59, Amsterdam RAI, 9-13 September. OnPoint is part of TMD's extended, innovative range of media services products, which can be used as a standalone workflow solution for a workgroup, combined for a cost-effective approach to media management or configured for a complete end-to-end enterprise solution as part of a Mediaflex® Unified Media Services (UMS) platform.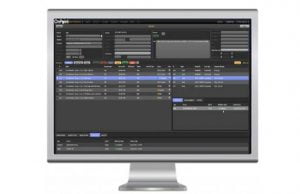 Post houses and creative services departments need to be able create large volumes of content, whether this is re versioning of long form material or short form promos, often quickly and with sensitive content, which presents a significant challenge in scheduling and managing the work, while providing controlled access to those assets. To make the process easier, TMD's scalable, cloud-native OnPoint production management solution provides workflows for the creation and fulfilment of wish and make lists. It supports the browse and selection of clips, restoring for edit, integration with craft editors such as Avid & Adobe® Premiere® Pro and comprehensive approval criteria, all within a framework of controlled user access rights. Moreover, OnPoint is cost effective, quick to install and intuitive to use.
At IBC, ERA will also demonstrate Award-winning Paragon for archiving which now supports MAID storage systems and LTO-7 data storage technology, and Paragon+ for content management provides intelligent, media-aware workflow management. Each media service can be used as a stand-alone solution, or be combined using TMD's Mediaflex-UMS platform.
To book a demo at IBC for the Paragon Media Asset Solution or to discuss the options and benefits of cloud archive as a service, please contact Jaina.desai@eraltduk to book a convenient time slot.
Save
Save
Save
Save