Companies co-operate on the Digital Production Partnership initiative for file based delivery
No single technology company, no matter how big or multi-faceted, can provide a total customer solution from cradle to grave. Therefore, the effectiveness of a technology company in helping to overcome customer challenges is significantly influenced by the strength of its industry partnerships. For this reason ERA was delighted to formalise a strategic relationship with Venera Technologies which has been leading the development of video analysis technology and QC systems globally for over ten years.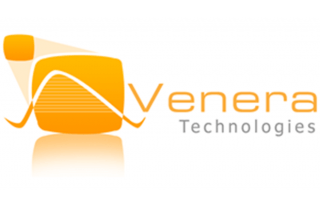 This is not just a marketing connection: ERA and Venera Technologies possess such a close shared value set and vision that they are able to work together on industry initiatives, such as the UK's Digital Production Partnership File Delivery Standards.
What is the Digital Production Partnership?
Established in the UK, the Digital Production Partnership (DPP) has created the AS-11 application specification, which has already received large-scale adoption across the British TV industry. Formed by the UK's public service broadcasters to help producers and broadcasters maximise the benefits of digital production, the DPP provides a framework that enables the UK broadcast industry to share best practice to help producers and broadcasters maximize the potential of digital production. It also provides guidance on the standardization of technical and metadata requirements, helping to ensure digital video content can be easily and cost-effectively distributed to audiences via multiple platforms.
The DPP Technical Standards Group's objective is to achieve the standardisation of technical requirements for the delivery of TV programmes to UK broadcasters and to maintain and update these standards in line with current capabilities. The agreement of the new file-based technical standards (released Jan 2012) was not intended to signal an immediate move to file-based delivery, but to be the preferred delivery format for these broadcasters from 1st Oct 2014.
ERA and Venera Technologies contribute to DPP Compliance Program

ERA and Venera Technologies are working together in their contribution to the DPP initiative where ERA represents Venera Technologies on the recently announced list of approved manufacturers within the AS-11 DPP Compliance Program.

Having determined a 'Compliance Test' that products would need to meet to be considered as 'DPP Compliant' will improve file-based testing knowledge and communication between the UK broadcasters and manufacturers. The goal of the DPP – and of the Compliance Program – is to make sure that broadcasters and facilities always create files that are compliant, even after upgrades of underlying codecs. The partnership is also striving to ensure that equipment inter-operates, even when the specification does not cover every possible interpretation of creating a bit stream.
Venera Technologies' PulsarQC is the fastest, most comprehensive and versatile content verification software tool in the market for file based content. It automates quality check and control at every stage of the content life-cycle. Along with the Pulsar Rapid add-on module, Pulsar can be used to perform quick scanning, QC, auto sorting and in-depth verification at any stage of the workflow.
Today, Pulsar is used to QC large quantities of content in UK and global facilities prior to delivery to the customer. Pulsar is an ideal file-based building block within a content creation workflow. Through our close working relationship with Venera Technologies ERA are able to provide strong representation to the DPP initiative. Our combined specialist knowledge is available to help any broadcaster or facility that needs support in developing and implementing their DPP adoption strategy.
Talk to ERA today and see what they can do for your business!
Save
Save