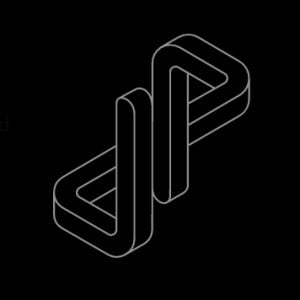 ERA provides DR Infrastructure for VFX house Jellyfish Pictures
Animation and visual effects (VFX) are key creative elements of film and television post-production that rely heavily on processing and distributing data. Any loss of material can set a project back severely in terms of both schedules and costs. To guard against this, leading London animation and VFX house Jellyfish Pictures has contracted broadcast IT provider ERA to host an extensive disaster recover (DR) infrastructure for its high-profile operations.
Jellyfish Pictures was founded in 2001, since then it has grown from the original "two-man band" into an internationally recognised operation with over 100 employees working over three sites in central and south London. The company's Margaret Street offices in Soho concentrate on VFX for feature films, which have included work on Lucas Film's Star Wars series, Solo: A Star Wars Story, The Last Jedi and Rogue One: A Star Wars Story; and broadcast programmes, with clients including the BBC and Netflix. Premises in Brixton and the Oval are primarily dedicated to animation, for the children's TV market with shows such as Dennis and Gnasher: Unleashed, Floogals and Bitz & Bob.
The three facilities are connected over a 10Gb fibre network with Soho as its hub. Storage across the company is on Pixit Media PixStor software-defined systems. Jellyfish installed its first PixStor in 2014 at the Margaret Street site, where it runs with 260TB of capacity, followed by both Brixton and the Oval, which share 200TB.
Animation and VFX projects in progress were backed up to LTO (linear tape-open) data tape for DR purposes. Although LTO had long been used in post-production for near and deep storage, Jellyfish's chief technology officer, Jeremy Smith, says it was beginning to fall behind the demands of today's workflows: "The tapes could not keep up with the amount of data involved now. If you've got LTO libraries falling over then that's not a reliable backup. We need speed of access as well as reliability and had to have something where we could do incremental, Delta backups every evening without problems."
Smith explains that because Jellyfish was already an existing customer of ERA they approached them to provide DR facilities. "It was the natural, easy proposition," he says. "It's handy to have the backup under one support contract, partly because it means there are fewer people involved."
ERA has been providing IT workflows for broadcasters, VFX and post-production and media facilities since 1998. Its services include managed contracts, remote editing, cloud platforms, IaaS (infrastructure as a service), storage as a service, system maintenance and consultancy. ERA's DR operation for Jellyfish is based at the VIRTUS data centre in Hayes to the west of London. It is linked to the Margaret Street premises over another 10Gb fibre circuit, with backing up from all three sites carried out automatically.
"The projects are immediately replicated to the data centre," comments Sean Baker, commercial director of ERA. "We don't replicate everything; for example, transient data isn't included, but all the changes and updates to a project are stored. It's fully automated from the backup perspective but ERA personnel do monitor the process to make sure it is doing what it needs to do and that the links between offices are live."
Baker adds that while DR is about ensuring work fully is backed up and available, it also has to be readily accessible. "Jellyfish can have between 150 and 200 animators working on projects and if there is a loss of data for any reason you can't have those artists and operators sitting idle," he says. "You need to know you can recover that data quickly."
Jeremy Smith agrees: "It's about keeping the production going rather than wasting time and money waiting to access the backup, which is what would happen if we were still having to recover data from LTO." Smith says that the DR system is tested every day at the Jellyfish facilities to check it is running and available. While there have been no major emergencies, there have been a few occasions when the system has been called into action. "We have had some accidental deletions," Smith comments. "But it was very easy for the artist to pull back and recall the material that had been lost."
ERA also provide Infrastructure as a Service for other leading post houses and broadcast providers including STV, Turner and Absolute Post. Jellyfish's DR service is hosted on a 250TB PixStor and, says Sean Baker, can be classed as a private cloud platform. "Anything counts as cloud when it's not on a company's own premises," he says.
Jeremy Smith observes that file/data-based backup and recovery is now vital as the production and post-production of both films and television programmes moves more towards Ultra High Definition/4K with HDR (high dynamic range) processing. "The amount of data growth is staggering," he says. "Tape libraries just can't keep up with the file sizes and capacities involved. But the DR offering from ERA has the capacity and reliability we need. In some ways we don't even have to think about backing up. And because it's not on our premises, it's out of sight, out of mind. But we know it's there when we need it."
where media and IT converge
Talk to ERA today and see what we can do together to benefit your business.