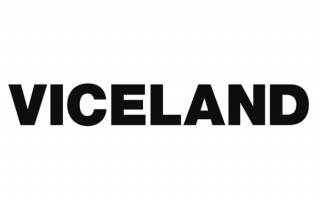 Background
VICELAND is an international television network owned and programmed by global youth brand, VICE Media. Launched in the US and Canada in February 2016 under the direction of Academy Award-winning writer/director Spike Jonze, the channel has since confirmed plans to launch the network across a number of key international territories.
The VICELAND network extends to both linear and digital platforms, with a focus on creating high quality, original programming produced in-house, as well as commissioned globally and locally. Boasting Emmy-Award nominated shows, the channel houses culturally relevant content aimed at young people – reflecting international perspectives on music, food, news, technology, sex, fashion and more.
As part of VICELAND's expansion plan, the network has since launched in the U.K., Ireland, France, Australia, New Zealand, Sub-Saharan Africa, and has most recently broadened this reach with the launch of VICELAND Benelux in 2017.
VICELAND UK Technical Team Head Toby Taylor said, "What we needed was lots of storage space on a budget, but with a rock solid file system under the hood. And because the system would be remotely supported, we needed something we could trust to be massively resilient."
As ERA had done earlier consultation work with VICE to determine what they wanted to do for the new Benelux channel infrastructure – which was to include transcoding, QC, MAM connectivity, editing and other applications that would run off the storage system much like the VICELAND UK deployment – ERA suggested Pixit's PixStor Media storage system, which has a proven track record of reliability and ease of integration with existing infrastructures.
Implementation
The PixStor system was installed and implemented on-site by ERA, and was particularly aimed at boosting VICELAND's 4K capabilities. ERA determined that the PixStor software-defined storage system offered the right capacity, scalability, and functionality that VICELAND Benelux required, largely because PixStor had been proven to work so well for the VICELAND UK operation by providing high reliability, performance, and ease of integration. This was enhanced by the fact that VICELAND's overall client base typically works across all popular IT operating system platforms, which fits right in ERA and PixStor's wheelhouse.
Benefits
Taylor said, "ERA's onsite installation in Amsterdam and continuing support has been invaluable. What this has enabled us to do is move the entire Benelux channel to centralised storage, allowing them to easily expand beyond the limits of their previous system. Moreover, it enables us in the UK to easily see and understand the status of the Benelux storage. It's massively changed the workflow there, vastly reducing time wasted previously on file management. A particular benefit for us is the system provides inbuilt snapshots, which adds an additional layer of protection.
ERA has been incredibly efficient and professional, and they've been a pleasure to deal with during the entire install process."
Summary
According to VICE VP of International Operations Tim Bertioli, "VICE's storage solution needs to be best in breed. Ultra-high performance is, of course, a given requirement, but we also need easy administration and intelligent features, all of which the PIXIT system provides. In terms of deployment and support, I have now worked with ERA for nearly a decade and knew they could be trusted to deliver."
where media and IT converge
Talk to ERA today and see what we can do together to benefit your business.