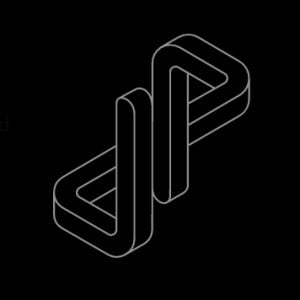 Preparing for large-scale animated feature film production with fully managed service
UK VFX house Jellyfish Pictures has migrated to a fully managed service solution from ERA for their entire infrastructure. As CTO Jeremy Smith explains, this route also played a major part in keeping everything running during the Covid pandemic.
Jellyfish Pictures is recognised as a leading exponent of animation and visual effects (VFX), not just in its home market of the UK but also internationally. From its London premises, the company has worked on major productions for both the cinema and TV, including Star Wars: The Last Jedi, Watchmen and Black Mirror. Historically, these and other projects were accommodated by its established facilities, however the increased workload and demands for larger systems led Jellyfish to approach ERA for the many benefits of a fully managed IT service.
The working relationship between the two companies started on a vendor-customer basis, with Jellyfish buying hardware and IT services for many years from ERA. As Jellyfish continued to grow and the demands for larger IT systems, power and office space increased, Jellyfish decided to move to a complete managed service with ERA, which included workstation, storage, networking and security infrastructure at ERA's data centres. A key reason for the upgrade was Jellyfish winning the contract to work on an animated feature film for a major Hollywood animation studio. Having the complete infrastructure off-site allowed the team to easily manage the workflow and amount of footage involved. "Over the past two years our working relationship has developed into more of a partnership, dealing with data centre deployment and helping manage that," says Jellyfish chief technology officer Jeremy Smith. "At the moment all of our infrastructure is housed remotely at the data centre owned and managed by ERA."
Artwork and raw material was received from the US and then worked on, including rendering and compositing, before being delivered to the client. Smith comments that before moving to a managed service they did not have enough local facilities at its sites in London that would have been able to cope with the sheer volume and magnitude of this project, which ultimately totalled more than 3PB of storage. Work on the production began in 2019 just before Jellyfish moved to a fully managed service, where everything was installed to meet its requirements. All data stayed within the data centre, with artists operating remotely.
"Working on a project of this scale, we didn't want any barriers that would compromise the entire show," Smith explains. "We needed to be able to extend our reach and have the ability to scale up when required. So, we made the right decision in going down the route of moving our infrastructure to a managed service." Smith adds that as well as providing the capacity needed to accommodate a major animated feature, the move obviated or solved problems previously faced at the London facilities. "Historically, in central London, there are a couple of weeks during the summer when it is incredibly hot, which had led to us shutting down our render farm. We don't have to worry about that now because the cooling is all done for us. We also do not suffer from insufficient electricity supplies, which is another problem facilities face in the capital."
The move to the ERA service dealt with problems the Jellyfish team was familiar with, but it also helped cope with a different kind of serious situation, which nobody could have foreseen. Work on the project took in the region of 18-months, which included all of 2020. This meant that as the Covid-19 pandemic made itself felt, resulting in companies and individuals rethinking how they worked and lived their lives, much of the animation work had to be done remotely from animators' homes.
Security is now a major consideration on any film project, particularly when dealing with big name Hollywood studios. To ensure everything was secure, connectivity was provided by ERA through a Tier 1 ISP network, complete with a proper firewall and encryption/decryption capabilities. "To ensure that security protocols were never broken, everything stayed within the data centre, with no downloading of material. Home users just accessed the system remotely over a broadband connection.
Between 350 and 400 people were involved in the project, with many working on a BYOD (Bring Your Own Device) or BYOI (Bring Your Own Interface) basis. The ERA infrastructure carried on operating during the various UK lockdowns and restrictions but with adherence to health and safety guidelines and social distancing rules. "We managed which staff were going into which of the individual data centres for each of our clients," explains Sean Baker, commercial director at ERA. "At the peak of the pandemic we were not allowed to send one person from one centre to another."
Baker adds that, in terms of providing what clients need for specific projects, ERA is always learning. "We first worked with Jellyfish in 2005 and have a close relationship to this day," he says. "Our technical teams work together almost daily. ERA is providing a full set of infrastructure services to Jellyfish that allow them to work both in the office and remotely, with the ability to expand and contract as they require."
Jellyfish is one of ERA's largest customers and benefited from having a facility at the data centre that could be tailored to its changing requirements. "The services ERA provide have allowed Jellyfish to become the scalable company it is today, says Jeremy Smith. "We are now working on bigger and bigger productions and we would not have been able to do that without what ERA offers us."
In particular, Smith concludes, it would have been very difficult – if not impossible – to complete the Hollywood animation project without the support of ERA: "It is phenomenal because we finished and successfully delivered a totally animated feature film that had been worked on by people remotely in the middle of a pandemic. Working with ERA gave us the infrastructure we needed to work on this kind of large production in very difficult circumstances."
where media and IT converge
Talk to ERA today and see what we can do together to benefit your business.